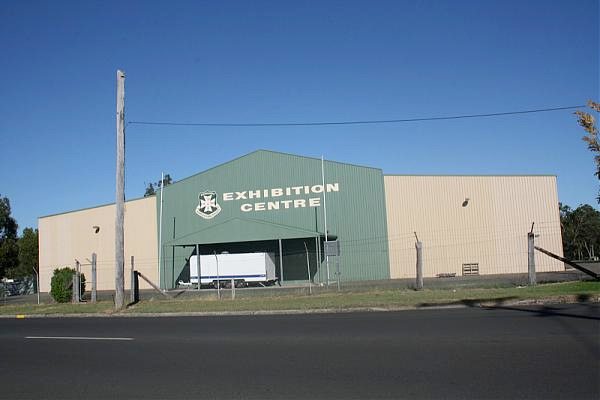 Markets are held at the STANTHORPE SHOWGROUNDS, Exhibition Pavilion, High Street, Stanthorpe.   >>> Click Here for Google Maps >>>
Our town is a pleasant three hour drive south-west from Brisbane off the New England Highway, 58 km south of Warwick and 38 km north of Wallangarra.
Stanthorpe is Queensland's coolest town, 1,015 m above sea level, in the Southern Highlands. We have four distinct seasons, with the beautiful autumn tones of the introduced trees followed by the frosty nights and clear days of winter. Then we have the joyous bursting forth of all the new leaves and spring flowers, the fruit trees covered in blossoms and later, the hot days and cool nights of summer when our fruit harvest begins. Set in all this splendour is Stanthorpe, a thriving town surrounded by vineyards, orchards, marvellous holiday accommodation and food to die for.
Through all types of weather the Stanthorpe Showgrounds provides the market with a large undercover space. Our visitors can take their time in comfort. Ample parking in the showgrounds especially for coaches. Look out for our special dates and theme markets such as the Easter and Christmas markets.  At our Christmas markets you will be delighted with the voices from the Granite Belt Choir, singing Carols. Disabled facilities are also available.
The Cafe de Market is run by Karl and Janelle where home made foods are offered for breakfast, morning teas and light brunch. Many locals call in for a cuppa, a chat with friends or just to stroll around the Market looking for bargains. A local musician Mark Carter entertains all of us with his lovely singing and playing. In all, it is an ideal venue to hold a quality market to promote our region and a great place for friends to catch up.